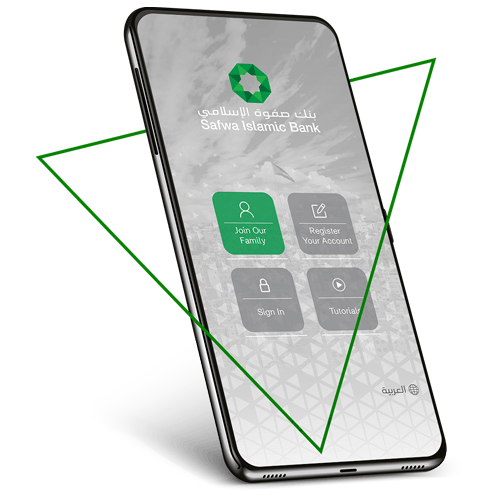 Advanced banking experience at your fingertips,
that allows you to manage your:

Open an account
Open a sub account
Open an Islamic time deposit account

Pay bills
Sending transfers
CliQ instant payment system

Mange your Electronic Murabha Card
Points and loyalty program
Pay your bills with eFAWATEERcom service through Safwa Mobile application!
Because you are at the center of everything we do and we strive do it better for you.
We have developed our services and products to conform to the highest standards. Your time and effort are important to us.